ALEDER FREQUENT FLYER SYSTEM (AFFS)


Who else wants to simplify Frequent Flyer Points
- without additional staff?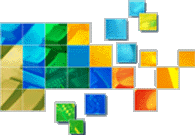 With our Aleder Frequent Flyer System (AFFS), you can handle everything without additional staff. All you have to do is, train your Front Office (FO) colleagues to key in the Frequent Flyer Program membership number & airline code, into your Front Office system upon guest check-in, just like keying in a credit card number.


Here is the daily operation when using our AFFS


1. Upon guest check-in, FO staff key in the FFP membership number & airline code into the FO system
2. Fortnightly, a colleague exports one file with miles award records and sends to the corporate office by E-mail.

Our system will do the rest for you


Mandarin Oriental Hotel Group, one of our customers, does not require extra staff to implement the project. At the corporate office end, only one staff member is needed to handle the group submission and she is handling other projects at the same time.

There are no handling fees to Aleder and you can manage the whole project in house. What'ss more, you don't have to wait long if you join alliance with new airline alliances. Aleder will handle it for you.


Some key features and benefits of AFFS:
#

AFFS Features

AFFS Benefits

1

Retrieve Frequent Flyer Guests information from Front Office Database automatically.

Minimize manual input effort, thus less resources required.

2

User friendly system, specifically designed for hospitality industry.

Simple control of award, by room type, rates, market segments, etc.
Easy to launch.
Minimal staff training.

3

Simple Management of sophisticated promotion event.

No manual effort to control bonus award.

4

Error detection system ensures data quality, minimizes data rejection.

Minimize effort for manual checking, less mistakes, smooth mileage crediting and less FF complaints from guests

5

Files submission through email.

6

Various statistical report options.

Better management and marketing analysis.

7

Enthusiastic and professional support by Aleder support team.

Helpful technical support minimises frustration from staff.
Post implementation audit & follow up.
Can help you prepare step-by-step implementation plan for both your staff & your computer system.